All true art is a form of activism, and the best, most enduring activism rises to the level of art. Here's a thrilling invitation and actionable playbook for anyone willing to retrieve their autonomy, open minds, and fight the power.

—Douglas Rushkoff, author of Team Human and Media Virus
---
About the Book
Here, in dazzling red and black words and pictures, is an all-purpose guide that shows how to bring about effective social change by combining the emotional power of the arts with the strategic planning of activism. Join the co-founders of the Center for Artistic Activism as they draw lessons from pop culture and mainstream marketing, delve into explorative teachings on ethics and evaluation, and set out the promises and pitfalls of the creative process and utopian thinking.
The Art of Activism brings together the authors' extensive practical knowledge—gleaned from over a decade's experience training activists around the world—with theoretical insights from fields as far-ranging as cultural studies and cognitive science.
From the United Farm Workers' boycott movement in sixties' California to a canal-side beach in present-day Saint Petersburg, these pages are packed with contemporary and historical case studies that have been shown to work in practice.
In addition, the accompanying workbook contains fifty expertly crafted exercises to help you flex your creative imagination and hone your political tactics, taking you step-by-step toward becoming the most persuasive and impactful artistic activist you can possibly be.
Share the book with friends: ArtOfActivismBook.com
368 pages • Paperback ISBN 978-1-68219-269-6 • E-book ISBN 978-1-68219-270-2
---
A Look Inside the Art of Activism
---
About the Authors
Steve (Stephen) Duncombe and Steve Lambert are co-founders of the Center for Artistic Activism, a non-profit research and training organization devoted to helping activists create more like artists and artists to strategize more like activists. Over the past decade, the pair has done research, developed curriculum, and mentored and trained thousands of artistic activists across the United States as well as in 17 countries around the world. They've worked alongside local artistic activists on issues from the human rights of sex-workers in South Africa, to corruption in the Western Balkans, to access to healthcare for trans people in Eastern Europe, and racial and economic issues in the United States.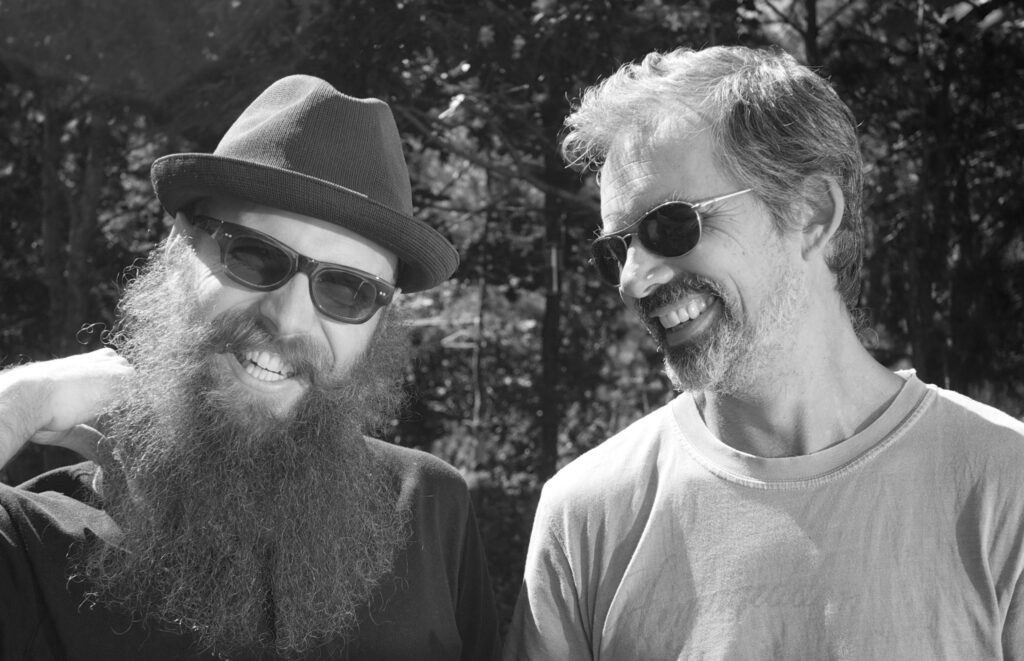 Stephen Duncombe
A lifelong activist, Duncombe's NYC community organization has been recognised for its creative activism by the Abbie Hoffman Foundation. Currently a professor of Media and Culture at New York University, Duncombe has published six books and countless articles on the intersection of culture and politics, most notably Dream or Nightmare: Reimagining Politics in an Age of Fantasy, and the Cultural Resistance Reader.
Steve Lambert
An internationally recognized artist, Lambert's public projects have appeared in Times Square, cities around the United States, and in London and Melbourne. He is featured in four documentary films and over two dozen books. He's worked alongside the Yes Men and Greenpeace, and won awards from the Art Matters Foundation, Prix Ars Electronica, and Creative Work Fund. Lambert is a professor of New Media at Purchase College, the State University of New York's public arts college.
---
Get notified
The Center for Artistic Activism will be organizing book events and local reading groups both on and off-line in 2021. Sign up to be notified!
Processing…
Success! You're on the list.
Whoops! There was an error and we couldn't process your subscription. Please reload the page and try again.